The Structure of Sustainability
A Fishery Improvement Project (FIP) brings together multiple fishing stakeholders (fishers, managers, researchers, funders, NGOs) to improve overall fishery management and ensure sustainable practices. They draw upon market forces (including suppliers, retailers, food service, and the fishing industry) to motivate improvements.
Steve Phillips initiated and funded the Indonesian Crab Producers Association (APRI) to manage the first Blue Swimming Crab (BSC) FIP in 2007. APRI completed the first BSC stock assessment in Southeast Asia later that year. Following in the footprints of APRI, in 2010 Steve also initiated and helped fund PACPI, the BSC FIP management company for the Philippines. Once the NFI Crab Council was formed, Steve enlisted their support to help initiate and fund BSC FIPs in Thailand, Sri Lanka, and Vietnam.
BSC FIPs rely heavily on Non-Government Organizations such as the NFI Crab Council and World Wildlife Fund, which provide much of the funding for FIPs.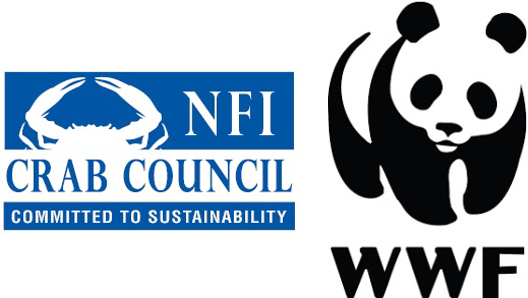 Learn more about the NFI Crab Council
Learn more about the World Wildlife Fund