A Century of Growth
Phillips Foods began in 1914 on Hoopers Island, a small watermen's community on the abundant waters of the Chesapeake Bay, when Captain Augustus E. Phillips established his eponymous Maryland blue crab processing plant. More than a century later, we are tremendously proud of our Maryland heritage and the rich, diverse communities that have become part of our family.
Our original plant on Hoopers Island is still an integral part of the Phillips operation with a staff of 35 employees during peak season. Our Maryland Crab Meat and Soft Shell Crabs are currently processed at AE Phillips, which also supplies our Baltimore Crab Deck restaurant location with steamed blue crabs in season.
Phillips also operates a second Maryland plant is located on Deal Island, Maryland. Our Deal Island plant, Island Seafood, processes the daily catch of Crassostrea virginica oysters. We employ 2 full-time staff year-round and another 4-5 staff members in season.
Some of the ways we pay tribute to our Maryland heritage include: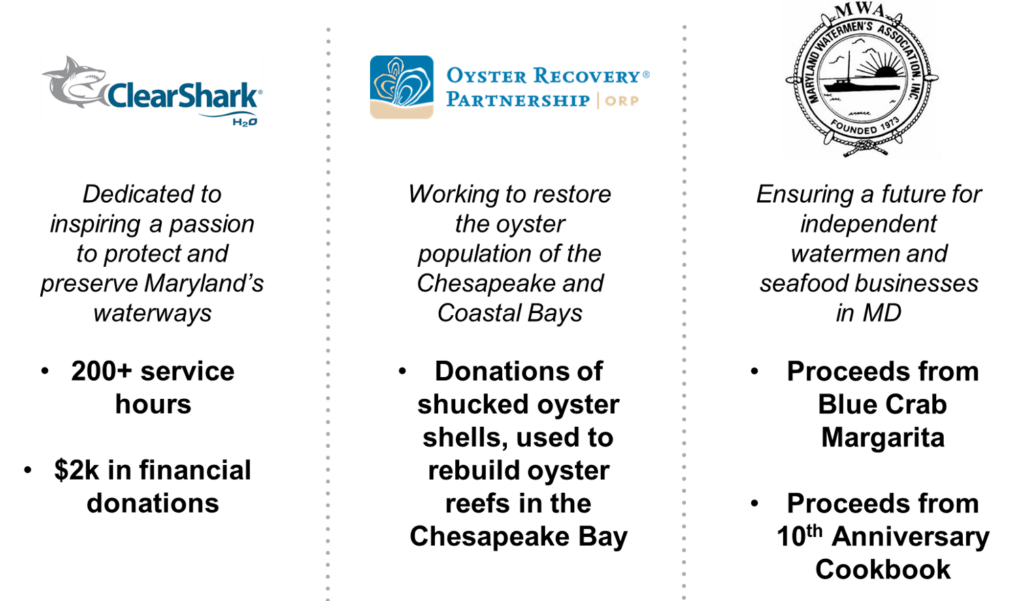 Learn more about ClearShark H20
Learn more about the Oyster Recovery Partnership